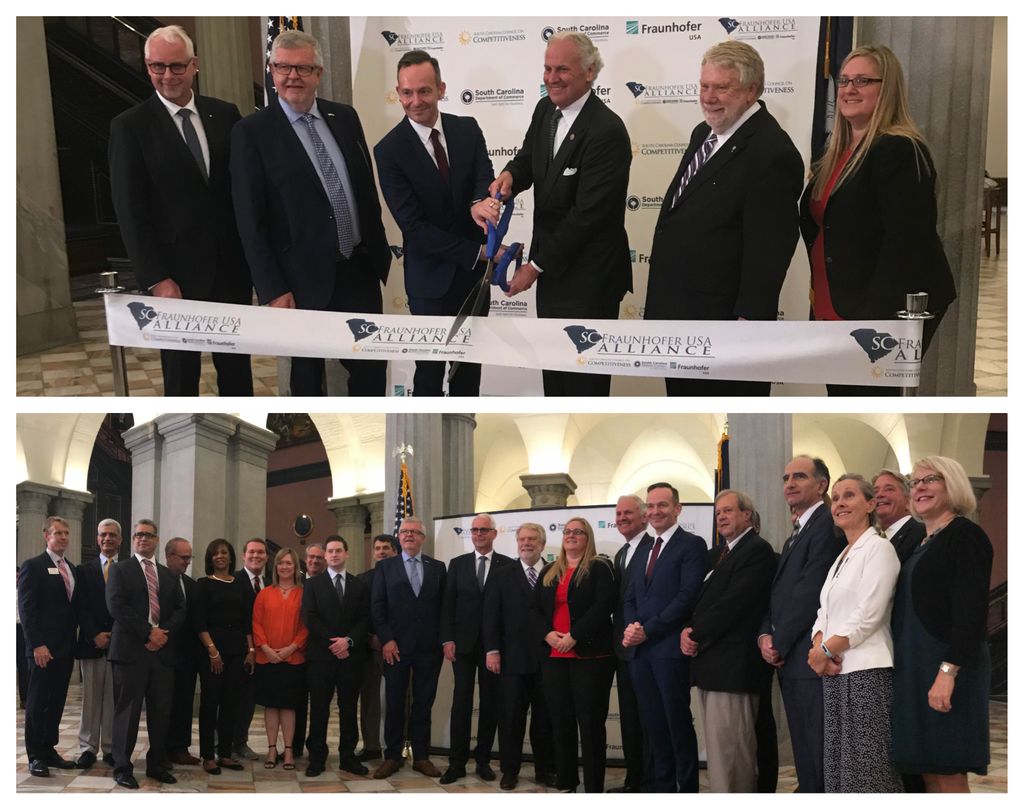 On October 31, SmartState Endowed Chair Laura B. Cardinal was honored to be among the guests of a ribbon-cutting ceremony hosted by the S.C. Fraunhofer USA Alliance, an organization that links businesses, governments, people with ideas, and academic institutions to solve problems and encourage economic development in Europe and the United States.
The South Carolina Fraunhofer USA Alliance is a collaborative effort between the S.C. Council on Competitiveness, the S.C. Department of Commerce and Fraunhofer USA Center for Experimental Software Engineering. Software provided by the Fraunhofer Institute for Experimental Software Engineering will link businesses and entrepreneurs with students and researchers at the University of South Carolina and Clemson University to encourage research collaboration and innovation.
Fraunhofer USA is a nonprofit organization dedicated to the advancement of applied research, employing about 27,000 researchers at 72 institutes.
Other special guests included South Carolina Governor Henry McMaster and South Carolina Department of Commerce Secretary Bobby Hitt.
Read the complete story here>