What do dogs, the Governor, and our very own Endowed Chair, Laura B. Cardinal, have in common? All were part of the fun and the conversation at the ADVANSE Life Sciences Conference on October 27. The conference was hosted by the Southeast Life Sciences network, which is a recent merger of two associations: the Southeastern Medical Device Association and Southeast BIO. With leading health-centric innovation and technology companies—and even the state's Governor—in attendance, this life science conference facilitated collaboration, education, and conversation around these evolving industries.
"This impressive conference allowed me to make new contacts and learn about innovation and technology companies in South Carolina that are relevant to our mission," says Cardinal. "It was a fun surprise when Governor McMaster and First Lady popped by the opening reception. It was quite serendipitous that I happen to be talking with the person who was on the lookout for them. Talk about being in the right place at the right time—a key source of innovation!"
Cardinal goes on to explain the Governor and First Lady's visit was not expected, but a last-minute arrangement landed the Governor in Charleston and he was able to attend the event. "I chatted with them and learned that the First Lady was an entrepreneur herself, starting her own clothing store!" says Cardinal. "I also spoke with the Governor about the mission of the Strategic Innovation Certificate and how we are upgrading existing human capital in our state for our companies. We even connected over our dogs! The two of them were so warm and gracious. It was a great networking opportunity for our Center!"
Biopharma, medtech, diagnostic, and digital health industries from Virginia to Florida were all in attendance. Sponsors of the conference included Moderna, Johnson & Johnson, and AVANONS, among others. The two-day conference was held in Isle of Palms and as part of Southeast Life Sciences' mission of building the life sciences ecosystem in the southeast.
"Many attendees of the conference said they were tired of the big national or international conferences and appreciated this smaller venue," says Cardinal.
Other noteworthy highlights of the conference included a keynote speaker from Johnson & Johnson's Dr. Michal Preminger.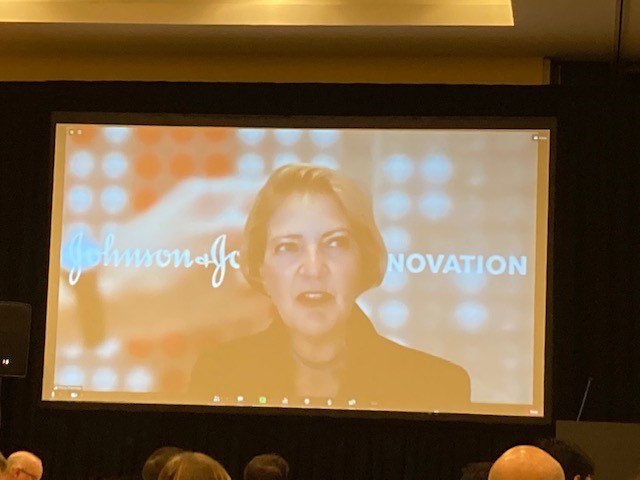 "I've heard Dr. Preminger speak before and have had the opportunity to meet her. She was quite impressive," says Cardinal.
Others in attendance included statewide industry associations, such as our own SCBIO, as well as incubators, consulting firms, law firms, and others who help clients take new drugs and devices to manufacturing stages.
Cardinal ended the conference on a high note when the conference leaders asked her to be a judge at a conference in May of 2022.
"While time will tell if I am able to attend the next conference, I can say for sure that I look forward to further engaging with this community and learning more about the advancements of health sciences industries in South Carolina!" Cardinal concluded.