Students participating in the MGMT 775 Competitive Strategy Analysis course at the University of South Carolina embarked on exceptional real-world experiences to hone their interests and apply their creativity within the workplace. The MGMT 775 course is offered by the Darla Moore School of Business and provides students with the opportunity to improve their skills in strategy, creativity, and innovation on a real-world, technology-centric project.
Competitive Strategy Analysis is the Strategic Innovation Certificate's capstone course. It was developed by Laura B. Cardinal, Ph.D., and her SmartState® Center for Innovation + Commercialization. Additionally, this semester's course was facilitated in partnership with another SmartState Chair and Center at UofSC: Jochen Lauterbach, Ph.D., and his SmartState Center for Strategic Approaches to Generation of Electricity (SAGE) Center, or SAGE.
"I have to commend Professor Lauterbach and all of the incredible research that he and his team are conducting at SAGE," says Cardinal. "What a tremendous gift to be able to partner with another SmartState Center to give our students an immersive, hands-on experience with real cutting-edge technology taking center stage."
This summer, MGMT 775 was led by SC Innovates'® own Kevin Diana, MBA, and SAGE's Michael Royko, Ph.D., both of whom are two of Cardinal's former SMTI students. Diana, the Assistant Director of SC Innovates, earned his Bachelor of Science in chemical engineering from the University of Florida and spent time in the specialty chemicals industry before coming to the Moore School to earn an MBA, specializing in innovation and entrepreneurship. Royko studied under Lauterbach at SAGE as a doctoral chemical engineering student before graduating and transitioning into the private sector as an engineer in BASF's technical leadership program.
"Representing the technology partner this summer, I was fortunate to work with teams of Professional MBA students and STEM students to take a laboratory innovation and develop a roadmap to deploy this technology in the real world," says Royko. "For STEM students, this type of thought process is crucial to develop and is not taught in a conventional STEM curriculum. On the other hand, business students do not always have the chance to work so closely with scientists in the lab. There is something new for everyone to learn."
The course met in-person over three Saturdays in Columbia with weekly check-ins between sessions. On the first Saturday, students toured SAGE's lab and saw the technology with their own eyes. From there, the class was divided into teams comprised of students from a variety of different backgrounds and degree programs. They developed a proposal for SAGE on their technology. Each team worked in isolation from others, not knowing which approach their classmates were taking. On the final Saturday, all the student teams presented their work to SAGE, with their peers engaging from the audience.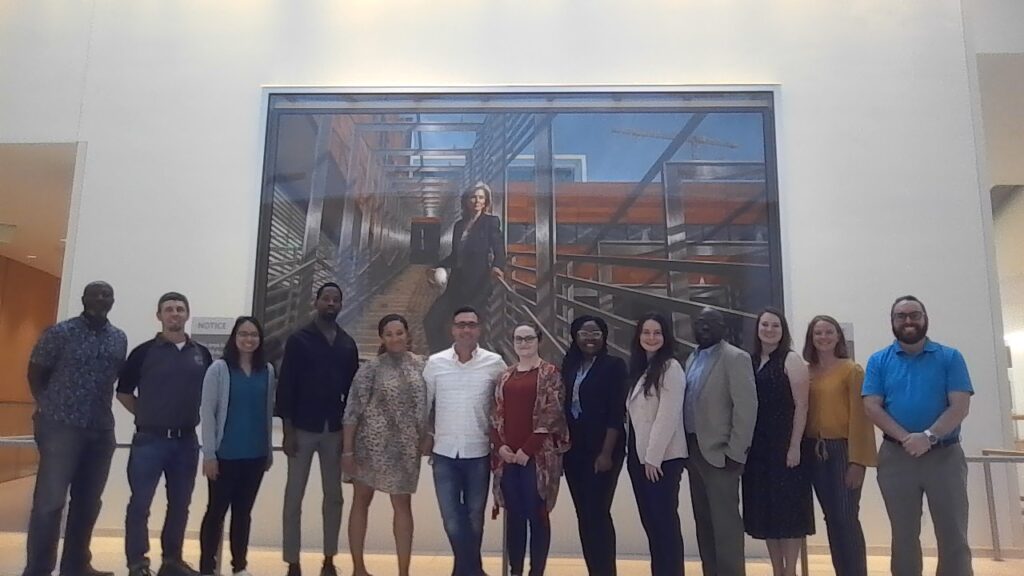 "Students from business and STEM backgrounds alike displayed such confidence, not only during their presentations, but also while fielding questions from their peers and from SAGE," says Diana. "It was a treat to watch and listen to the dialogue unfold at the end of a challenging semester."
Those interested in learning more about the Strategic Innovation Certificate can visit the Moore School's website for more information and how to apply.