Fall 2023 SMTI Cohort Shines Brightly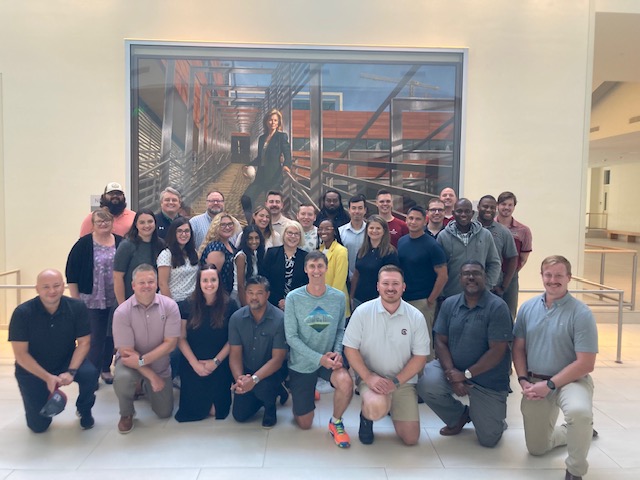 Lasting impressions are sometimes hard to leave behind—especially at institutions known for world-class innovation like the Darla Moore School of Business at the University of South Carolina (USC). But that is just what the Fall 2023 Strategic Management of Technology and Innovation (SMTI) class has done. SMTI is a part of the SC Innovates®SmartState® Center at the Moore School. According to Professor Laura B. Cardinal, or "Prof. C" as her students refer to her, this cohort stood out as one of the most prepared she has seen in her many years of teaching.
"The level of engagement from this cohort was extraordinary, particularly when you consider the length of the class and the fact that it was their very first time discussing concepts and ideas together as a group," remarks Prof. C in reference to the class' first eight-hour long meeting. "I witnessed a group that stood out immediately for the quality of their contributions. These discussions were deep, highly thoughtful, and especially balanced—even among the many unique viewpoints."
Remarkably, 61% of this cohort traveled from out of town, some over 700 miles, to attend these face-to-face classes. SMTI is the foundational course of SC Innovates' Strategic Innovation Certificate (SIC). It draws students from business and non-business backgrounds alike and exposes them to other industries they might not normally interact with. This unique aspect of the course instills students with the knowledge of strategy, innovation management, science, and technology, making them more attractive to their current and future employers. Among this dedicated group of Fall 2023 SMTI students, over half are enrolled in the SIC program, which demonstrates their devotion to advancing their careers.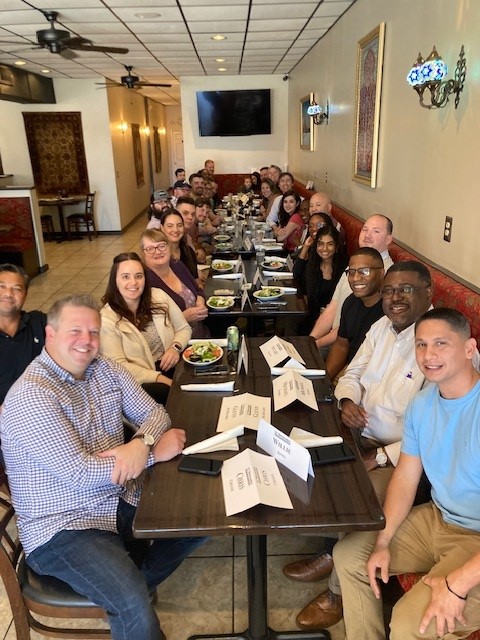 The cohort was both diverse and accomplished, consisting of Ph.D. students, four first-year Professional MBA (PMBA) students, advanced PMBA students, a full-time MBA candidate, and even a student pursuing a Masters of Engineering who rounded out the class. Over 40% of the cohort brings valuable STEM knowledge and experiences from their respective employer industries. This infusion of technical and practical expertise, mixed with the academic, produced an environment ripe for vigorous enrichment.
"This course is designed to be fast-paced and intense," explains Professor Cardinal. "When students are as prepared and dedicated as this group was, it creates an unmatched educational environment. We feed off of each other and the experience becomes truly greater than the sum of its parts. The enthusiasm displayed by these students was contagious and is an example of the kind of energy that elevates academic communities."
Feeding off that shared energy, a number of students took the initiative to connect with former SIC students for a required collaborative assignment. This proactive approach to learning and networking showcases innovative thinking that this program is designed to foster.
"This fall cohort has left a lasting impression on me and on this university," beams Professor Cardinal. "I am excited to watch as they will, no doubt, next leave lasting marks on this state, as they finish their studies. I look forward to seeing the change they will bring to the businesses and the communities in which they will thrive, with their indelible ideas of innovative and delightful enthusiasm."