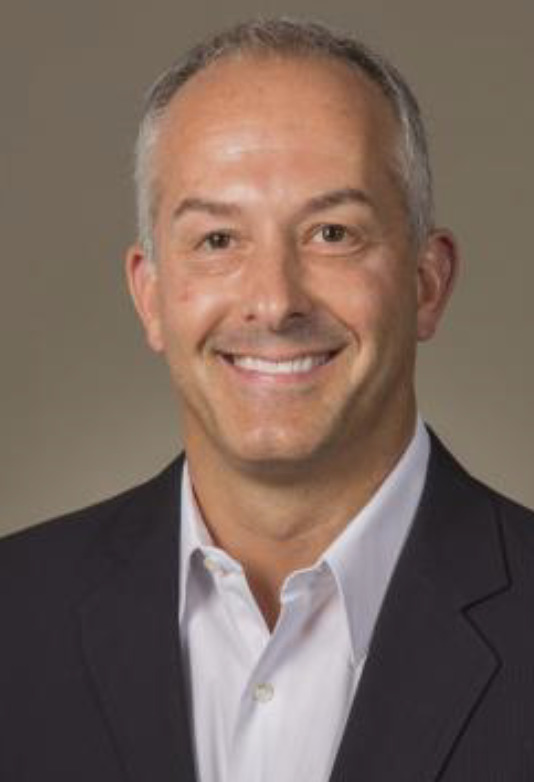 Chief Operating Officer, Island Brands USA
PMBA Class of 2019
"After 25 years in the beer industry, I wanted to understand technology and how to use it to disrupt industries. Dr. Cardinal's class, Strategic Management of Technology and Innovation, really challenged my thinking. My mind was blown away by what I was learning. I thought, how much fun is this?"

Chad Webb, Chief Operating Officer, Island Brands USA
On February 4, 2021, Charleston startup Islands Brands USA, producer of a better for you, super premium beer, made a major announcement: Chad Webb, a beer industry veteran with 25 years of experience under his belt, had just joined the company as Chief Operating Officer. It was hard to say who was more excited, Webb or Island Brands Co-Founders Brandon Perry and Scott Hansen.
Three years ago, Webb was the Vice-President/General Manager of KW Beverage in Greenville, managing a team of over 150 people selling over 5 million cases of beer per year. It was a great role, but something was missing.
"I had been in the beer business so long, and I wanted to learn more about technology in our industry. I wanted to challenge my deep-rooted thoughts and beliefs, so I decided to earn a Professional Master of Business Administration (PMBA) at the Darla Moore School of Business," he says.
A class that caught his eye was Dr. Laura B. Cardinal's Strategic Management of Technology and Innovation (SMTI) for its tech focus and dive into innovation at the corporate and startup levels. The Saturday classes were easy to fit into his work schedule. The class, however, required intense preparation and was anything but easy.
"I would drive down to Columbia with PMBA friends from Charlotte, and we'd discuss the day's readings the whole way there. On the drive back, we'd continue our classroom discussion," he recalls. "It was fun, and one of the things that made SMTI one of my favorite PMBA classes."
In the back of his mind, Webb wanted to be a disrupter. One reason is that after spending over two decades in an industry where companies follow long established ways of doing things, he was ready to break the mold and start a new career in tech. Little did he know he would accept a position with a startup that leveraged his deep beverage industry experience while it challenged him to use tech to attract customers and scale the company.
Asked if what he learned in SMTI influenced his decision to join Island Brands, which is using technology to build a community of customers and network of retailers, restaurants and bars carrying its products, Webb pauses and thinks before responding. "Probably," he says simply.
"After SMTI, I understood how to use technology to be disruptive. I understood how startups can have more freedom to be disruptive because they do not have deep pockets and every move has to be calculated. The class cemented the fact that I want to be a disrupter, and Island Brands shares this commitment with me. It was a great opportunity for me," Webb says.
One of Webb's first moves after joining Island Brands was to redesign the packaging to heighten shelf appeal of the company's two flagship brands, Island Coastal Lager and Island Active, and two new products launching this spring, Island Lemonada and Island Southern Peach. He welcomes the opportunity be totally creative, a disrupter rather than a copycat.
"I have to thank Prof. C," he says. "She really challenged my thinking, challenged me to go deeper and to look outside the box. And now, here I am with a technology startup selling beer again but going at it in a different way. How much fun is this?"